New Site turns in dominant performance to get big win over defending 3A champ Senatobia
New Site turned in perhaps their best game of the season on Sasturday, taking out the defending 3A champions from Senatobia in dominant fashion to move to 6-1 on the season.
The Lady Royals jumped out to an early 10-2 advantage, grew it to 17-4 on a Lily Whitley bucket and closed the quarter with a Hannah Campbell buzzer beater to take a 19-4 lead after one quarter as they coasted to a 63-29 win.
Campbell would finish the game with 31 points and be named the player of the game.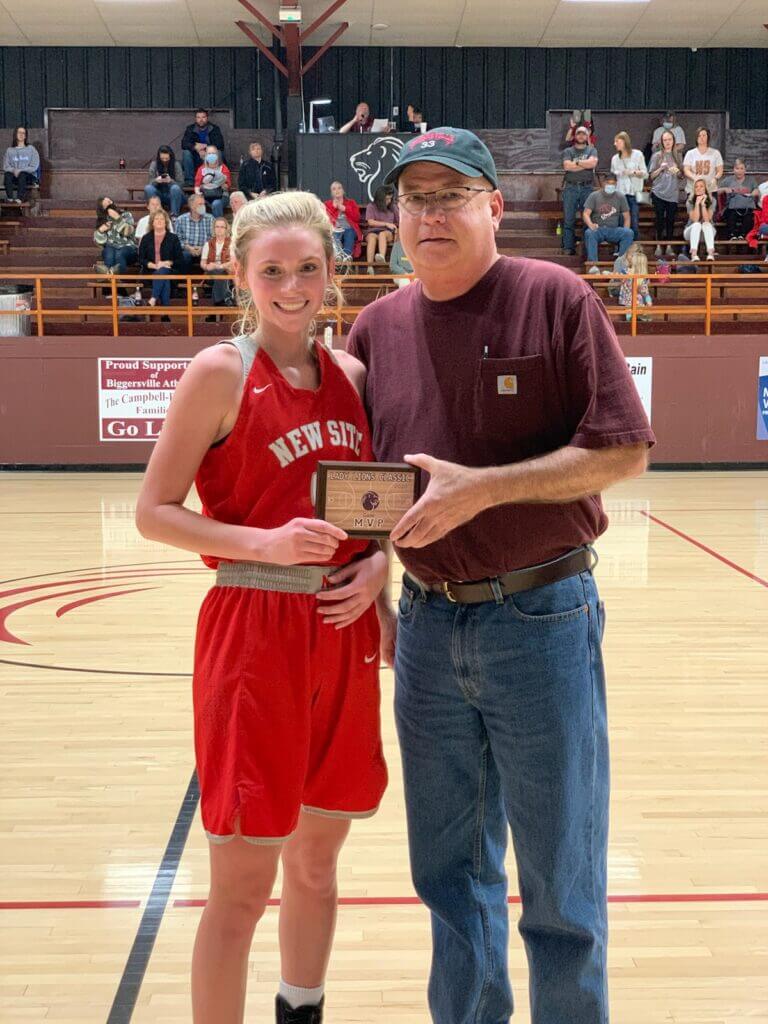 Whitley would finish with 20 points for the Lady Royals. Ivy Loden would add 8 and Saydee Taylor would contribute 4.
More pictures from Saturday on the Prentiss County Sports facebook page and on Instagram (sportsmississippi).