Lady Royals open season with win over New Albany at Hound Dog Classic
Things weren't going the way that New Site had planned their season opener to go on Saturday.
There were turnovers, missed open shots and miscommunication on breaking through the New Albany defense. Thankfully for them, championship teams are built from learning to win when things aren't going right.
The Lady Royals found a way against New Albany at the Hound Dog Classic, picking up a 47-39 grind-it-out victory on a day when the normally sharp shooting team hit just 2 of 18 from three point range, both in the fourth quarter.
New Site led just 18-16 at halftime but kept pace in the third quarter with four free throws from Ivy Loden and a trio of baskets from Lily Whitley.
The fourth quarter saw New Site build their largest lead of the night with their first made three pointer from Loden and a pair of Hannah Campbell driving baskets to stretch the lead to 40-31.
New Albany would again make a run starting with their defense and after a steal and layup cut the New Site lead to just three points Campbell answered with a dagger three pointer with a little over a minute to play.
The Lady Royals, ranked as the #2 2A girls team in the state, were able to close the game out at the free throw line to move to 1-0 on the season. Campbell was named the player of the game with 15 points. Whitley added 11 while Loden finished with 10 points.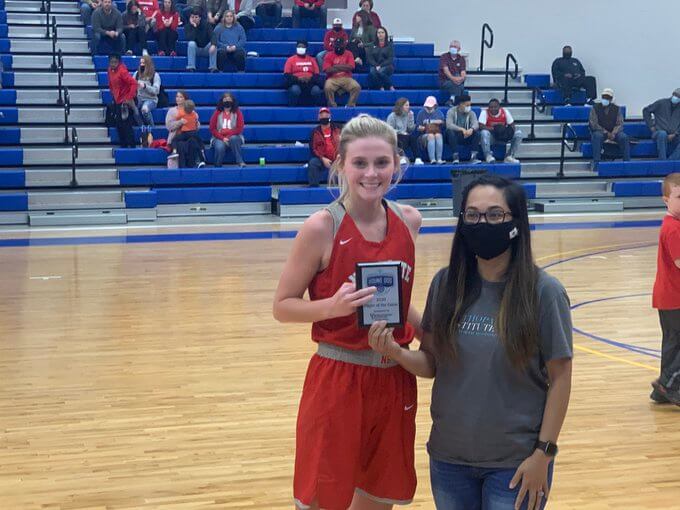 New Site is back in action Tuesday against Tishomingo County.
More pictures on the Prentiss County Sports Facebook page and on Instagram (sportsmississippi).