Prentiss County student-athletes denied eligibility at new school after football team disbanded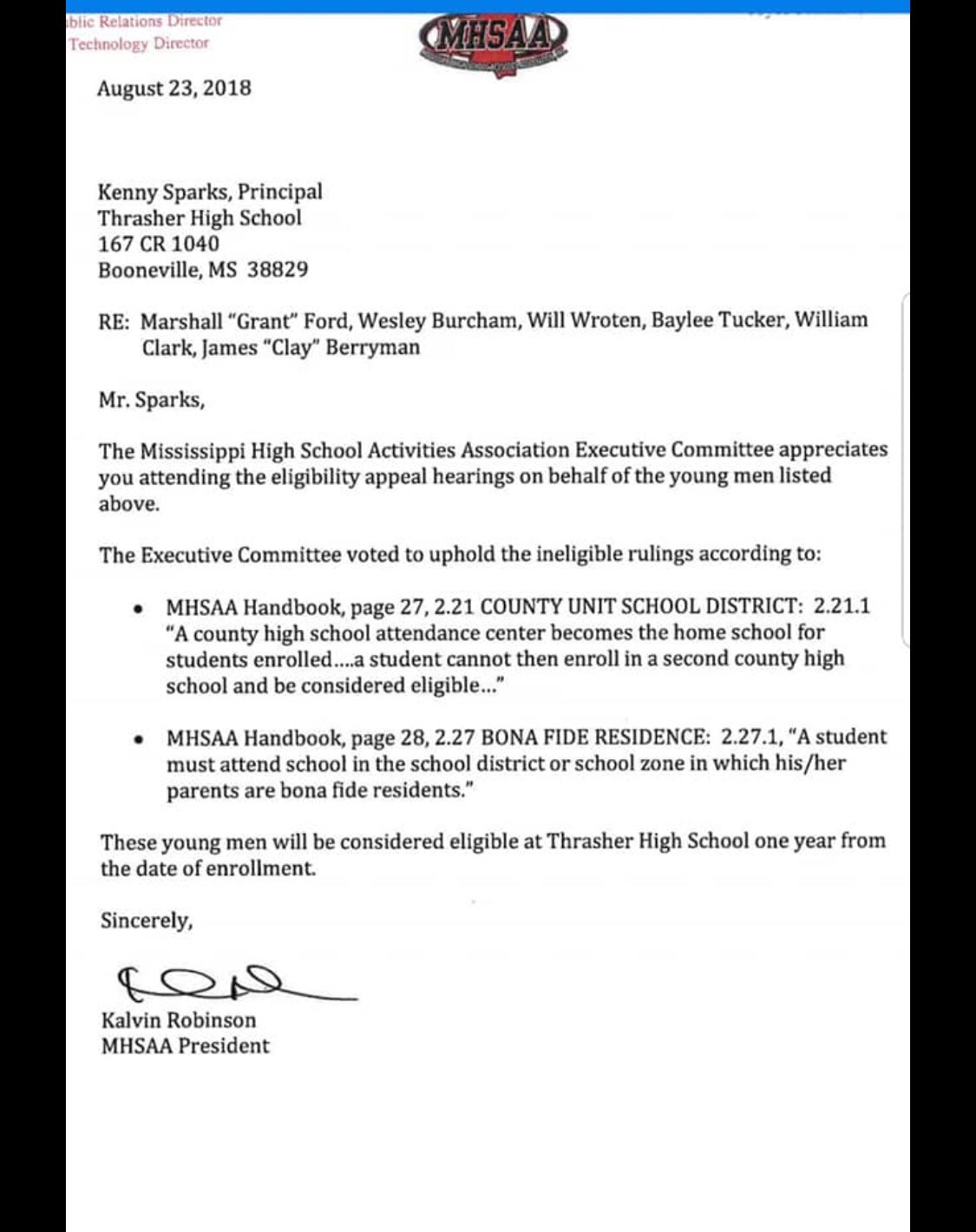 Six Prentiss county student-athletes have been ruled ineligible to play at a new school this season after their team disbanded its football program less that 2 months before the start of the school year.
The MHSAA ruled Friday that the transfers from New Site, which cancelled its football season on June 7th, would not be eligible this season. All six attempted to enroll and play at neighboring school Thrasher, also located in Prentiss County in the same school district.